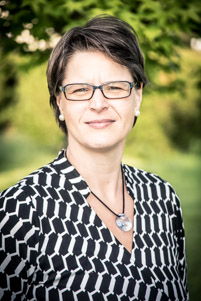 Fabienne van der Vleugel, of dual Belgian and French nationality, started her professional career in KPMG's audit department. She decided to practice as a lawyer in business law from 1996.
Admitted to the Brussels Bar in 1996 and the New York Bar in 1997, she worked for some years with Baker & McKenzie. She later joined the law firm associated with PricewaterhouseCoopers in their corporate department in Brussels, then in Paris, as a manager in the Financial Services department of Landwell & Associés, monitoring worldwide employee savings plans for CAC 40 companies, with operations encompassing more than 60 separate countries. She was admitted to the Paris Bar in 2002, pursuant to the European directive.
As manager with Landwell & Associés, she directed a team of about fifteen colleagues and negotiated international contracts directly with the decision-makers.
Having acquired this professional experience, Fabienne van der Vleugel decided to devote herself to business clients and started her own law firm in the East of Paris. She was admitted to the Meaux Bar in 2005.
To provide a global service in business law to companies and related entities, Fabienne van der Vleugel organized her firm in four departments, covering specific areas responding to specific requirements for business law: the company, contracts, disputes and assets/private clients.
Each department has been based on certified and/or recognized expertise and encompasses modern developments in business law advocacy.
Fabienne van der Vleugel is an approved mediator and international arbitrator.