Business law for companies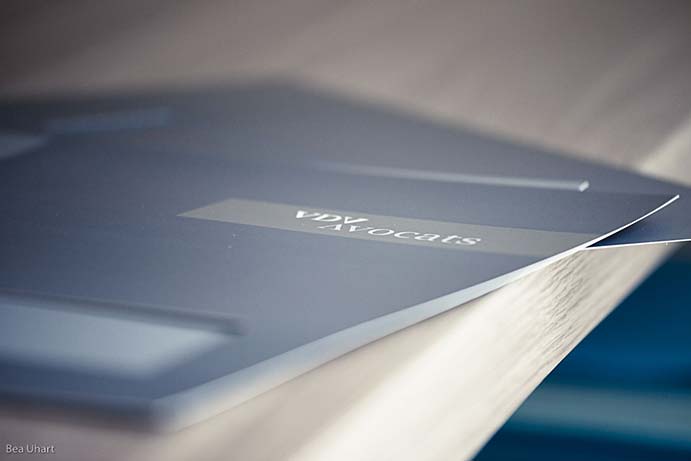 VDV AVOCATS provides a specialist service in business law, acting for small, medium-sized and larger companies.
Fabienne van der Vleugel, founder and head of the firm, is a specialist in company law, specifically qualified in company restructuring, transfers and acquisitions, who created VDV AVOCATS to provide its clients with a personalized and efficient service throughout the development of their business.
VDV AVOCATS provides a quality service continuously targeted on client satisfaction, in conformity with an approved organizational quality charter.
Fabienne van der Vleugel, of dual Belgian and French nationality, speaks French, English, Spanish and Dutch, and has been practicing as a lawyer since 1996 (Brussels Bar 1996-2014). She is admitted to the Meaux (East of Paris, Val d'Europe, Marne-la-Vallée) and New York Bars. She provides her clients with a select network of associates, experts and specialists in France and elsewhere for their international projects.
All matters are dealt with in applying three essential qualities: attentiveness, expertise and responsiveness.
VDV AVOCATS provides expert assistance in four specific sectors for companies and their business law requirements: the company, contracts, disputes, asset management/private clients. Each sector relies on specific certified and/or recognized expertise.
Fabienne van der Vleugel structured her firm around five strategic organizational areas that she defined after analyzing the needs of companies and how VDV AVOCATS could provide them simply and effectively:
1.The law: a performance and strategic tool for companies
The law is a tool for improving business competitiveness: VDV AVOCATS advises its clients in all their concerns to facilitate decision-making. If legal procedures are triggered at the right moment, they will materially enhance company performance. If the strategy for management of disputes is defined well in advance by the company, solutions are easier to find.
2. Using the law to protect your rights
The law is not merely an occasional necessity. In placing the management of your legal affairs in the hands of VDV AVOCATS, you are deciding to give priority to the management of your rights, to enable them to be appropriately protected by legal practitioners whose profession is the law.
3. A modern professional environment for professionals
VDV AVOCATS work in modern client-friendly offices in central Val d' Europe, in the Business Village called Parc d'Entreprises Paris-Val d'Europe, with major road/rail/air access and reserved private parking.
4. The law: information and training
VDV AVOCATS provides its expertise to serve its clients by various means:
organization at the firm of conferences and working breakfasts on the last Friday of each month;
participation in seminars or conferences in France or elsewhere;
organizing information meetings "à la carte" in company premises as required and depending on the turn of events;
editing articles;
teaching at university facilities.
5. Business and resolution of disputes
VDV AVOCATS advises heads of companies to prevent disputes from arising and crises from developing and to provide an appropriate system for the prevention and management of disputes.
If disputes do arise, VDV AVOCATS will advise and assist the company by explaining the legal solutions available and helping it to select the most suitable means for resolution of the dispute.
(A full account of the structure of VDV AVOCATS will be provided on request at the first consultation.)